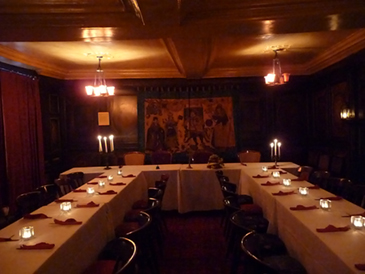 Our ghost suppers are a unique experience combining delicious homemade food and the very best of York's ghostly history.
Your group will be taken on a private ghost walk with a guide from the original Ghost Walk of York, and enjoy a 2 or 3 course meal in York's oldest haunted pub.
There are no set times or dates – the whole experience is designed around the needs of your group.
For further information or to make a booking please contact us by phone or This email address is being protected from spambots. You need JavaScript enabled to view it..